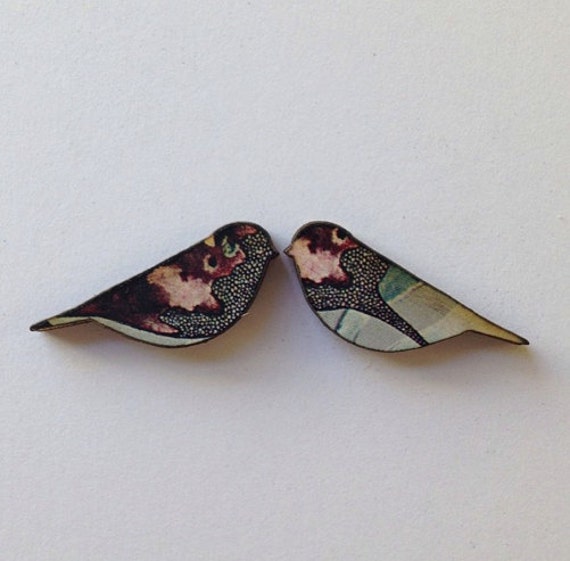 For those who don't know me (and even do know me), I am a sucker for a few things in the holy Jewelryland:
1. Earrings
2. Geometric shapes, particularly triangles or hexagons.
3. Anything eccentric/weird.
I came across Mica Peet's Etsy store while I was on the hunt to create a bird-themed collage. I became so enamored with her work that I felt the need to create an entirely separate blog post. Cue the birdsongs.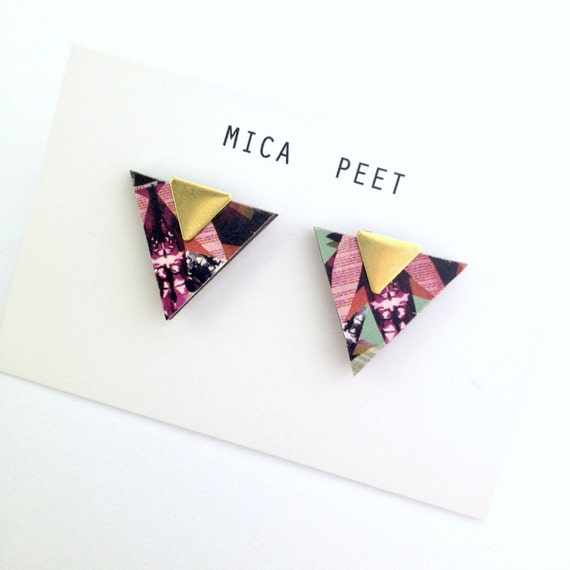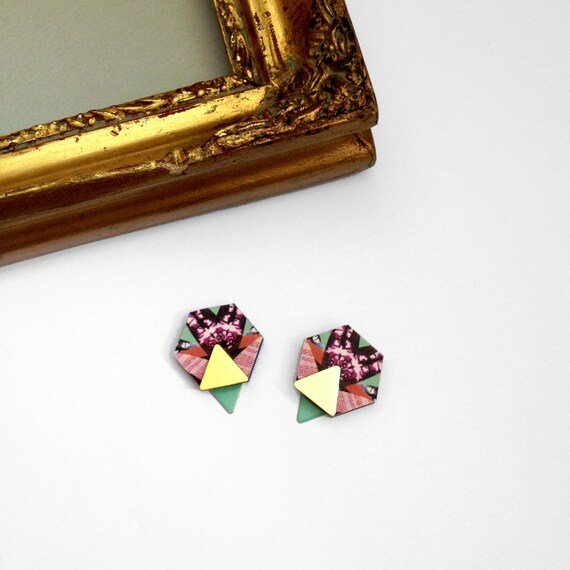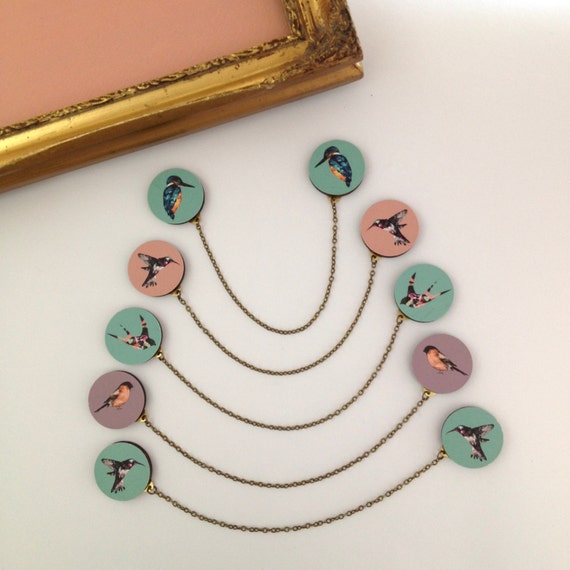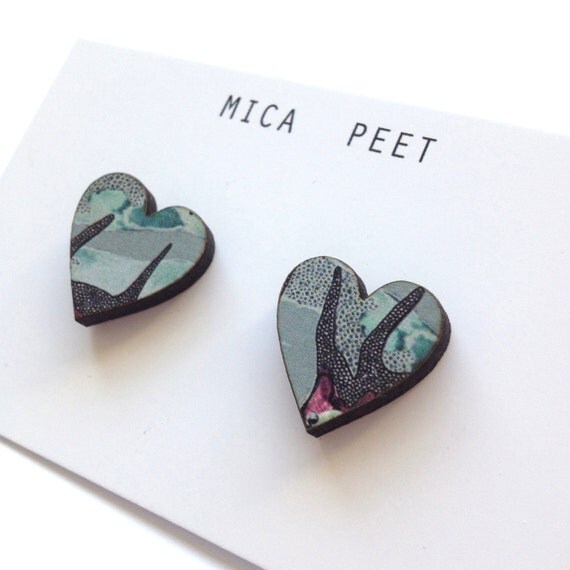 Mica Peet uses a combination of paper, brass, and lasered cut wood to make her beautiful creations. Her shop features items in addition to jewelry, like these coasters below (I can't handle how much I love the contrast between the colored paper and the infinite black circles in the badger's face!).
So I could stop now or just keep going…